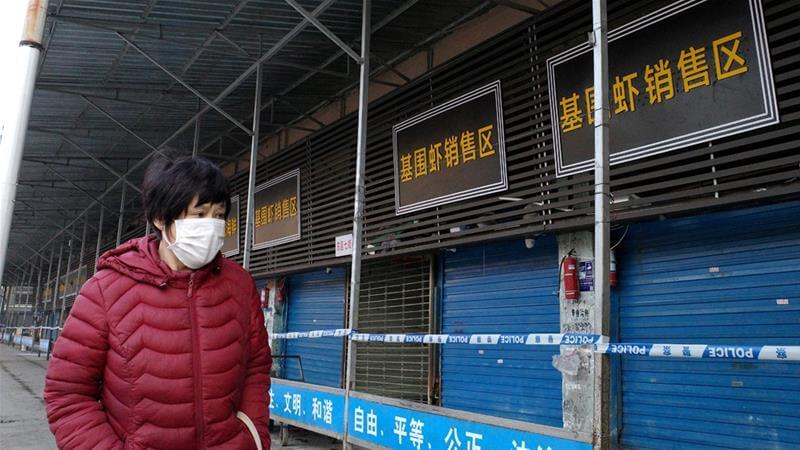 Since the first case of novel coronavirus was reported in China in late December 2019, this new strain of virus has spread around the globe. To date, there have been more than 23,000 confirmed infections in more than 25 countries, and the death toll is close to 500 people worldwide.
As of January 31, 2020, the Canadian government has confirmed four cases of the 2019 novel coronavirus in Canada, three cases in Ontario and one in British Columbia.
Canadians with upcoming travel plans, in the middle of a trip, as well as those who have recently returned from overseas, are advised to become informed on the current outbreak and take the necessary precautions to ensure their safety and that of those around them.
What is coronavirus?
Coronavirus is a family of viruses found in animals and humans that cause respiratory illnesses. The 2019 novel coronavirus currently being reported in the news is a new virus that has never been seen before. It was first reported in Wuhan, China, on Dec. 31, 2019, and has been given the name 2019-nCoV.
The novel coronavirus is suspected to have originated in the Huanan Seafood Market in Wuhan where many wild and exotic animals are both sold and slaughtered. However, this hypothesis has been challenged by a paper in The Lancet suggesting the novel coronavirus came to the market from elsewhere. Scientists are yet to determine the exact animal source of the new virus.
What are the symptoms of coronavirus infection?
People infected by the 2019 novel coronavirus typically report mild respiratory symptoms such as a sore throat, runny nose, cough, and fever.
However, symptoms of the novel coronavirus can be more severe in some people, leading to breathing difficulties, pneumonia, and in some cases death. Elderly people and those with pre-existing medical conditions such as heart disease and diabetes are more vulnerable to severe illness caused by coronavirus.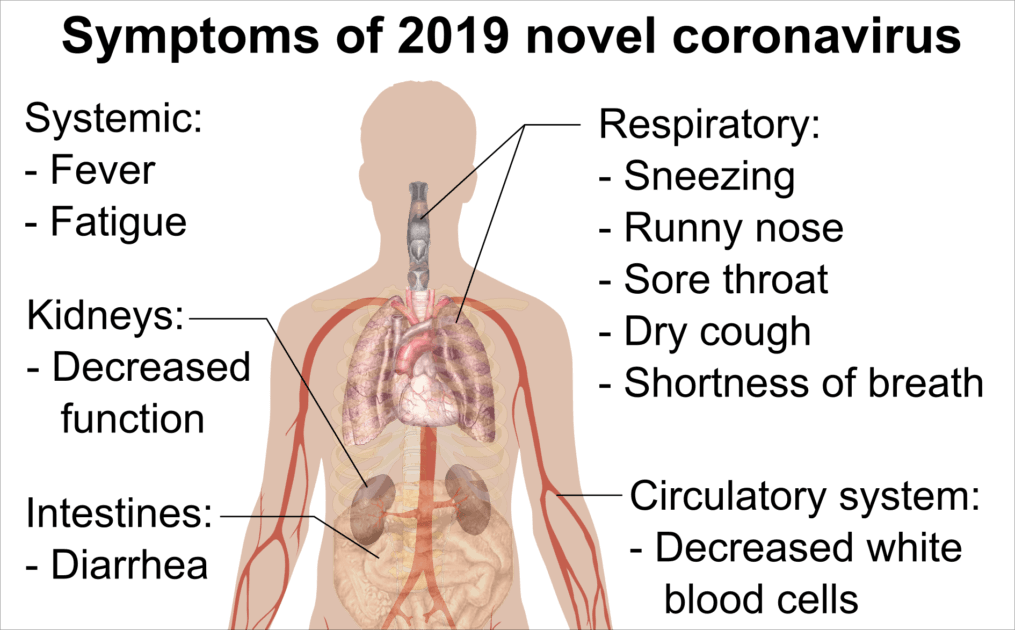 How can you prevent getting infected with coronavirus?
The novel coronavirus 2019-nCoV spreads from person to person by droplet transmission, which means via respiratory actions such as coughing, sneezing, and exhaling.
The World Health Organization recommend the following measures to reduce the risk of getting infected with coronavirus:
Wash your hands frequently with soap and water or use an alcohol-based hand sanitizer.


Cover your nose and mouth when coughing or sneezing with a tissue or flexed elbow.


Keep a distance of at least 3 feet or 1 meter from other people, especially anyone who is coughing, sneezing, or has a fever.


Avoid touching your eyes, nose, and mouth to prevent contamination (transfer of the virus from your hands to your respiratory system).


Ensure all meat and eggs are thoroughly cooked before they're consumed.


Avoid unprotected contact with live wild and farm animals.


If you have flu-like symptoms, such as cough, cold, fever, or breathing difficulty, avoid close contact with others and seek early medical care.
While there is no specific treatment for coronavirus, it's important to seek out your healthcare provider to treat your symptoms. Early treatment is linked with better recovery rates.
What are the coronavirus travel warnings I should know?
The risk to Canadian travellers abroad is generally low. However, the Canadian Government advises Candians avoidall non-essential travel to China and all travel to Wuhan and the Hubei Province where the virus originated (nearly 60 million people are in lockdown in the affected regions).
In addition to taking the usual travel precautions, the World Health Organization (WHO) recommends international travellers take preventative measures if they feel symptoms of the virus coming on.
For example, wearing a medical mask can help limit the spread of the novel coronavirus 2019-nCoV. Wearing a mask is advisable if:
You have respiratory symptoms (sneezing, coughing).


You are caring for someone with suspected coronavirus infection.


You are in close contact with someone who has respiratory symptoms and has recently travelled to China.


Image sources: Mikael Häggström/WikiMedia Commons, SISTEMA 12/WikiMedia Commons