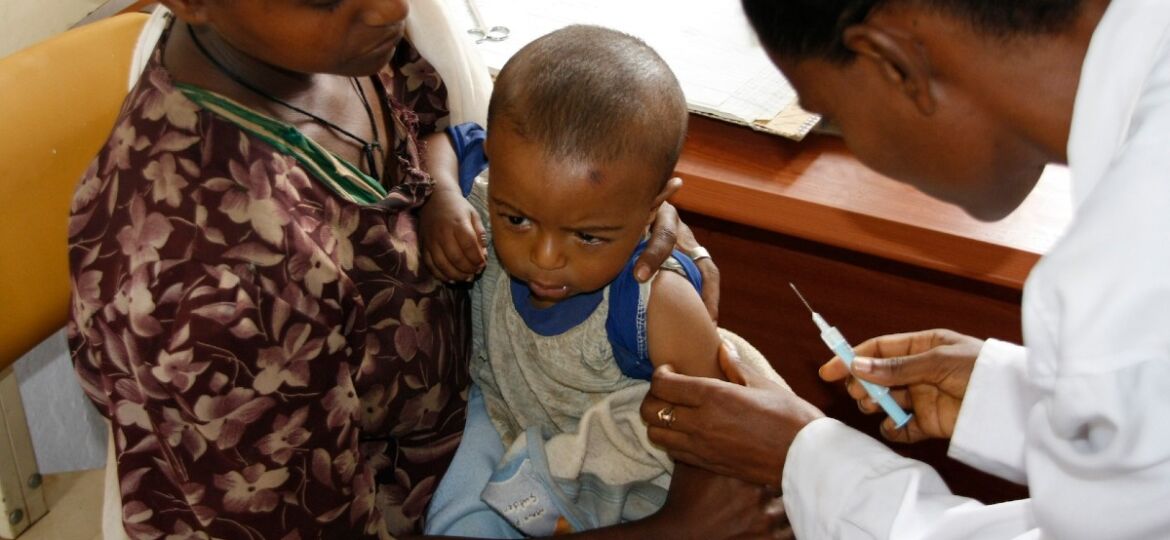 After 30 years of development, the world's first vaccine against malaria received approval for use in African children from the World Health Organization in October 2021.
This is a major advancement against a disease that takes the lives of hundreds of thousands of people every year.
In sub-Saharan Africa, malaria is still a primary cause of childhood illness and death, killing more than 260,000 African children under the age of five every year.
Specifically, the WHO recommended the malaria vaccine RTS,S—also referred to as Mosquirix—a vaccine developed by British pharmaceutical giant GlaxoSmithKline.
Malaria is a preventable disease caused by a parasite transmitted to people through bites of infected mosquitoes. Symptoms of malaria include fever, vomiting, and fatigue. If left untreated, however, the most serious cases can result in kidney or respiratory failure, seizures, comas, and death.
According to the WHO, 94% of deaths caused by malaria worldwide occur in Africa.
The approved vaccine is only 30% effective in preventing severe cases of malaria in children. In 2015, the European Union's drug regulator previously approved the malaria vaccine.
Reuters reports another malaria vaccine (R21/Matrix-Mthat) is being developed by scientists at the University of Oxford in Britain. Although still in clinical trial stages, the vaccine, a one-year study of 450 children in Burkina Faso showed results of up to 77% efficacy.
A global market study carried out by the WHO projects the demand for malaria vaccine as between 50 to 110 million doses annually by 2030 if distributed to the most critical areas.
Read the Traveller's Guide: Malaria Causes, Symptoms, and Prevention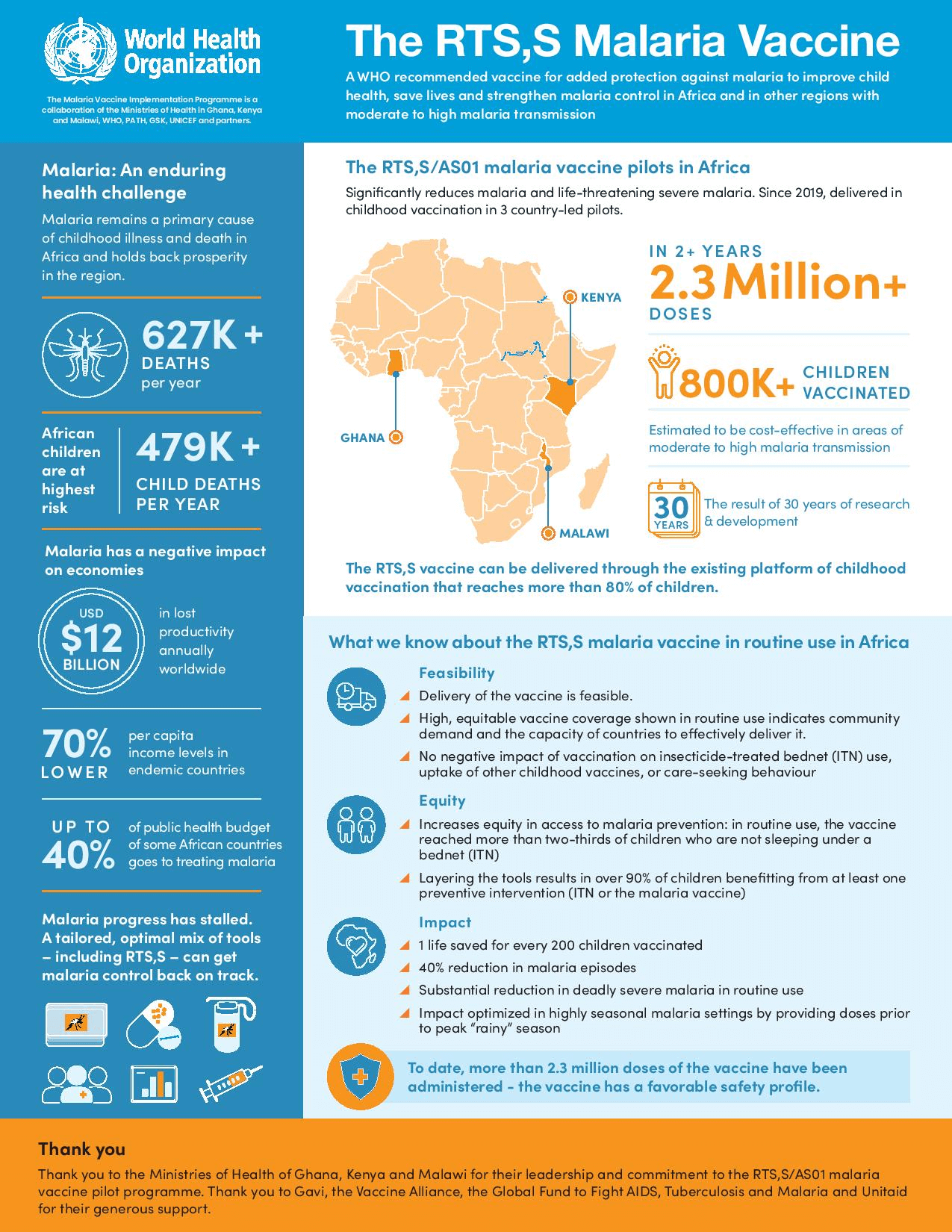 Top image source: DFID – UK Department for International Development
Infographic source: The World Health Organization